At Farmer Brown Insurance, we are dedicated to helping you find the best insurance to protect your business from financial losses. We save you the inconvenience of shopping around for the best coverage by doing it for you! Once you fill out our quick and easy insurance quote form, we consult with you to find the best insurance policy for your specific needs and budget. Choose from our various policies for Commercial Insurance, Contractors Insurance and Surety Bonds.
Commercial Insurance
Commercial Insurance protects against financial losses caused by unexpected damages to buildings, facilities and their contents. The insurance will cover a property that is on construction, installation, renovation or repair. Commercial insurance can be purchased by the contractor or the owner of the project. At Farmer Brown Insurance you will get personalized insurance for your specific need.
Here is a list of some of the Commercial Insurance we provide.
Commercial Building Insurance
Condo Association
Grocery Store Insurance
Manufactures Insurance
Restaurant Liability Insurance
Small Business Insurance
Technology Insurance
Vacant Building Insurance
Wholesaler Insurance
As a contractor, you may experience loss related to your property for various reasons. Below are examples of the insurance coverage you can get and what they cover:
Commercial Property Insurance Policy
Will cover the loss that occurs on the contractor's premises including the building and personal property.
Commercial Property Insurance Policy with Extra Expense or Business Income Coverage
In the event that you no longer have the building or contents, this insurance is for the loss of income or increased expense due to damages or loss of the building and its contents.
Commercial Crime Policy with Employee Theft and Dishonesty Coverage
This insurance protects against loss due to employee theft and security breech.
Equipment Breakdown Policy
Insurance for damages to the building in the event that a contractors' equipment malfunctions or explodes. It also insures the loss of income or increase of expenses due to damages or loss of the building and its contents.
Builder's Risk and Installation Floater Policy
Insures physical damage to property that is being built, renovated or repaired. It will also insure loss of income or the increase of expenses due to damages or loss of the building and its contents.
Contractors Equipment Coverage
Insures the damage caused to equipment used in construction.
As you can see, there is a variety of Commercial Insurance policies to make sure you are protected from financial loss. If you are unsure which insurance policy is right for you, fill out the quote form and we will advise you on the best insurance plan for your specific need.
Contractors Insurance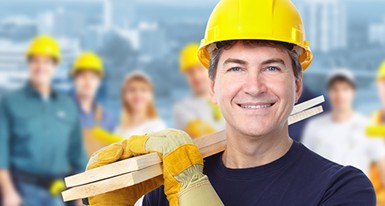 Contractors Liability Insurance protects you against financial loss due to injury or damages to a client or third party. If you are held liable for someone's injury or damage, you can end up paying thousands of dollars. Contractors Insurance will cover the cost of these damages and pay for your legal defense costs and fees.
With Contractors Liability you are insured for:
Bodily injury to a person at your business or on the work site.
Property damage to the place under construction.
Personal Injury to a person's image or reputation.
Advertising injury to a person's image or reputation due to your advertising.
Medical expenses of a third party's injury at your business or the work site.
We offer a wide range of policies that include general liability insurance, extensive liability insurance, and contractors all risk insurance.
If you are a contractor, you need to make sure you get General Contractors Insurance as you will not be covered by any employment laws. Although it is not required in all states, some of your clients, or property managers will ask to see proof of insurance before you start your project.
There is different coverages and each policy will cover specific situations and people:
Drywall Contractors Insurance
Electrical Contractors Insurance
Painting Contractors Insurance
Plumbing Contractors Insurance
Roofing Contractors Insurance
If you are a contractor or project manager that has 5 or more employed contractors, you are required to have Worker's Compensation Insurance.
This is a requirement for all states with the exception of Texas.
Surety Bonds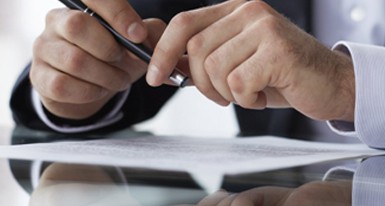 Surety bonds are an agreement between 3 parties: the Surety, the Obligee, and the Principal.
The surety promises the obligee that the principal will perform all obligations in the contract between the principal and the obligee. For example, in a construction setting, the surety assures that a contractor (the principal) will complete a project within a budget outlined in the contract. If the contractor fails to fulfill his obligation to stay in the budget, the surety must look at the situation and cover the cost on the contractor's behalf.
The types of surety bonds include:
Payment & Performance Bonds
What is the Cost of Insurance?
The cost of insurance varies significantly from case to case, and there is no set price due to the nature of the industry and the individual state laws surrounding insurance. The best way to find out what insurance will cost you and your business is to get an insurance quote. You can shop around between different insurance carriers or you can trust Farmer Brown insurance to do the shopping for you. It is quick and easy! Once you fill out the quote form, we will respond to your request within 24 hours with the best rates and policies for your specific needs and budget.
Trust Farmer Brown Insurance
With the wealth of insurance policies available, it can be hard to choose or even understand what you need to stay protected from financial loss. You can trust the professionals at Farmer Brown to help you choose the right coverage for your business. Our team of advisors will help you discover your risks and choose the best policies from the nation's top insurance carriers. Our professional team will help you build a strong business foundation by giving you the coverage and service you need.
You can obtain a contractors insurance quote, or call (888) 973-0016 today to find out more about the extensive insurance programs offered by FarmerBrown.com to reduce premium cost and risk. Let the FarmerBrown.com team make obtaining insurance coverage trouble-free