Many people don't realize that when they leave the building uncoccupied, they need to inform their insurers about the new status of their buildings simply because while they're away, their property might not be safe enough from risks such as theft, fire, leaks and even pest problems. This is what the vacant building insurance is for, to protect your property from these risks. Here are some tips on what you should do to get your vacant building insurance.
1. Let your insurance company agent know right away.
Have your insurers help you out, let them know about your situation and the building's too.  Assure them that your building will be maintained from time to time and if you are not around the area, have someone do that for you. One option is to hire someone who can take care of the house while you are away.
2. Minimize your costs.
You need to have choices. Have at least 3 quotes to compare and then choose the best one for you. Easiest way is to have an agent help you out and gather vacant building insurance quotes for you and give you the best one.
3. Make your vacant building look like it's well-maintained.
Make sure your parking area is always clean; leave some lights on a. This will make your building a little more secured from vandalism, and burglars.
4. Invest on your security system.
Contact the best security system installers to get make sure that you get alarm systems and camera properly installed. Make sure all your locks are still in working and keep all your doors locked, all windows completely closed.
Stop worrying about every step; let our specialist guide you through everything you need to accomplish for your vacant building insurance for free. Get the quote you need now or give us a call at (888) 973-0016.
==
When dealing with vacant building insurance, you probably need to have some background in it or even do a little research to understand the full picture.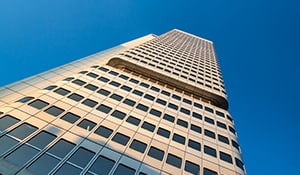 First, you need to make sure that your coverage defines "vacant" the right way. There are some insurance providers who change terms of your coverage and don't even include the common damages for vacant buildings-forcing you to spend the same amount of cash on an incomplete policy. You also need to know the definition in you vacant building insurance. It can be a great idea to take preventive measures for the problems ahead of you.
One common risk is the weather,  which can damage your vacant building. You have to think about the weather events and consider which are most likely to happen.
You also need to do an evaluation on the environmental risks that your property may face. Remove flammable materials from the area, and have a schedule for checking for fire protection equipment, security cameras, and fire extinguishers in case anything happens.
Finally, make sure to contact your agent and ask for vacant building insurance for your property to make sure it has the right coverage.