General Contractors Insurance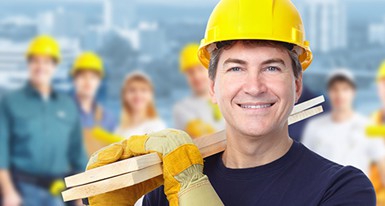 Are you considering general contractors insurance? You may be confused with all the different options available to you. You may be wondering if you really need it or how much it costs. Is contractors insurance really worth the cost? Here are the answers to the most asked questions about contractors insurance.
Please fill out the Free Quote for General Contractor Insurance
What is General Contractors Insurance?
General Contractors insurance is all about protecting you and your business from financial loss. If you are held responsible for causing damage or injury to someone during or after the work is complete, you will have to pay for charges to cover all damages.
General Contractors Insurance cover five areas of liability:
Bodily Injury: This area covers injury to a person at your business or on the work site.
Property Damage: This covers the cost of repairs or replacement for damages to your client's property caused by your work.
Personal Injury: This will cover damages to a person or business reputation as a result of your work.
Advertising Injury: This covers damages caused to a person or business as a result of your advertising. This includes, advertising over the internet and social media platforms.
Medical Payments: This includes payment of medical expenses to a person injured on the construction site.
Your General Contractors Insurance will also pay for three types of damages:
Compensatory Damages: This includes any financial losses of the claimant, and any additional financial losses resulting from the claim.
General Damages: This will cover the claimants intangible losses such as "pain and suffering" and "mental anguish."
Punitive Damages: This will cover any financial penalties and losses against your business for committing a wrongful act.
Here at Farmer Brown Insurance we carry a variety of Contractors Insurance Products:
If you are unsure of what type of contractors insurance you will need, enter for a quote and we will advise you on the best policies and rates for your needs.
What If I Get injured? Will I Be Covered?
General Contractors Liability Insurance will not cover your own bodily injury. It only covers bodily injuries that happen to your clients or third party. To cover injuries to yourself, you will need Workers Compensation Insurance.
How Much is General Contractors Insurance?
There is no set cost for General Contractors Insurance. Insurance costs will depend on the amount of liability coverage you choose and risk factors in your line of work. The only way to find out how much your insurance will cost is to get a quote for contractors insurance.
What Happens If I don't Have Contractors Insurance?
If you don't have general contractors insurance, two things can happen:
An accident can occur. For example, someone can get seriously injured as a result of your work and sue you for medical charges and a lot more. If you are found liable by the courts, you will have to pay for these charges out of pocket.
In most states, contractors insurance is not an option, but a legal requirement. If you get caught doing work without contractors insurance, you will have to pay hefty fines.
Many people have lost their money, assets, their business and and worse because they didn't have contractors insurance. Don't let this mistake happen to you. Get the insurance you need.
I Thought I Can Work without Contractors Insurance?
This is a misunderstanding that many contractors have. In some states you can negotiate and bid for projects without contractors insurance, but before you start the work, you will need to have insurance. Home owners are also more educated these days and are asking to see proof of insurance. Your best bet is to get insurance now, so you're ready to start work.
Will Contractors Insurance Cover My Employees?
General Contractor's Liability Insurance will not cover your employees if they get hurt on the job. If you are a contractor with employees, you need Worker's Compensation Insurance.
Why Farmer Brown Insurance?
If you are looking for quality general contractors insurance, trust the expertise and experience of FarmerBrown.com! For over 15 years, we have been a recognized leader in general contractors insurance; not just because we offer affordable rates, but because we understand the intricacies of complex contractual relationships. This allows us to create a better client experience while reducing your cost without sacrificing coverage.
We have developed specialized and scalable policies that address a wide array of risk sizes, types and special coverage needs. From contractors all risk insurance to general liability insurance to specialized programs; we offer a policy that fits your needs.
Our commercial general contractors coverages are designed to protect against the risks typically faced by these companies through tailored and comprehensive policies. We offer a wide range of policies that include general liability insurance,extensive liability insurance, and contractors all risk insurance.
The professionals at Farmer Brown can help you navigate the maze that insurance can be. As your coverage becomes more complex, put our experienced team to work to help you identify your exposures and how to best address them.
By selecting the best policies from the nation's top insurance carriers FarmerBrown.com is able to deliver coverage that represents the greatest value for you. Our professional team will help you build a strong business foundation by giving you the coverage and service you need.
You can obtain a contractors insurance quote, or call (888) 973-0016 today to find out more about the extensive insurance programs offered by FarmerBrown.com to reduce premium cost and risk. Let the FarmerBrown.com team make obtaining insurance coverage trouble-free.
What are the Key Benefits of choosing FarmerBrown.com for your Contractor Insurance?
A policy uniquely crafted to meet your needs
Ability to negotiate with insurers to achieve insurance solutions effective for you
Knowledgeable and professional sales team
The security of A rated insurance companies
24 hour claims service
Easy payment options
Attention to detail and customer service
Know more about the Construction General Liability Insurance and its importance
Insurance for Construction Business
Developments in the construction industry to build a united construction team are gradually exposing contractors to professional liability issues. Defective design, construction management liabilities, and subcontracted design faults are just some of the exposures that influence contractors and the construction industry nowadays.
Contractors who are not sufficiently insured for professional liability exposures can experience severe financial problems in the instance a claim is filed. General contractors, specialized contractors, and sub-contractors are commonly required to carry contractors insurance by the numerous laws and businesses they work for.
General liability insurance is a significant part of contractors insurance. It could offer security against lawsuits and other financial liabilities that result from occasions like accidents or other unforeseen events.
Worker's Protection
Worker's protection on construction projects is a highest importance for contractors. Since veteran contractors or owners generally have a dedicated safety group, they regularly look to their insurer to communicate know-how in particular areas to the project.
There are countless potential liabilities faced by contractors as they work on construction projects. Construction General Liability Insurance provides contractors with protection against a range of potential common claims, including bodily injury, property damage or personal injury.
General Contractors Insurance Quote
Get Quote
Follow Us